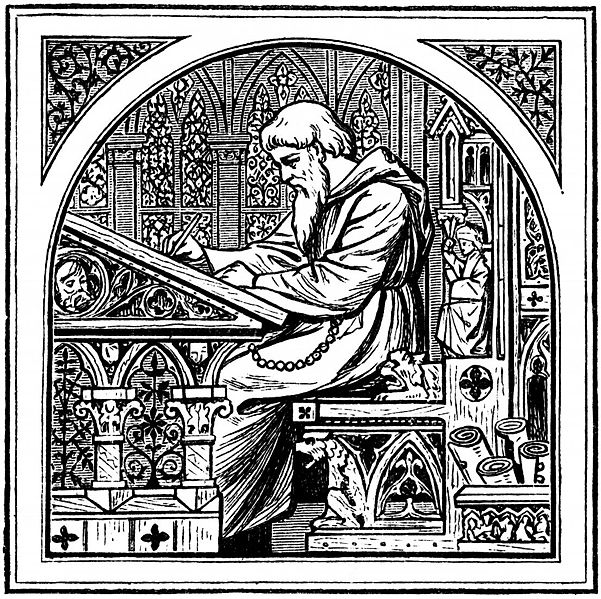 I consider myself lucky when it comes to graduate school life. I have everything in balance, and I feel that my productivity and creativity are enhanced by this fact. I owe a large part of this to the culture of my research group, and I am thankful to my adviser and my coworkers for that.
And even so, I'm beyond mad.
I talked with a friend of mine recently about how many hours he worked per week at his institution. He replied: "My peak, my upper bound, would be no more than 90. No less than about 62, or 64." I proceeded to rant at him about how even at 60 hours a week, that would mean 12 hour days without counting commutes or lunch, which is insanity. His response? "10 hours a day is 70 per week." Nice quip, eh? I know he's half-way joking about the weekends comment, but I know many other people who would say the same and not be joking.
Graduate school culture, by and large, is broken. It's rotting from the inside out, and only getting worse.
In late August, the esteemed scientific journal Nature released an editorial titled "Reality Check," which ostensibly compared the merits of work-life balance and extreme, life-encompassing scientific dedication. It could have been a rousing call to arms to correct the imbalances in our universities, but instead it was harsh and over-short; it could have been summed up in two words: tough luck. There may be more meat in the two accompanying articles written by opposing professors, but they each cost over $30 to read. I wish I had that kind of money, Nature. (That's a rant for another time.) Let's talk about the editorial itself, though.
Read through the article, and note the last line:
Anyone lacking the inner intellectual drive and a capacity for relentless focus to get to the heart of the way the world works should stay away [from research].
The inner intellectual drive and capacity for relentless focus? This author has perfected the use of euphemisms! Let's understand what these words really mean: the willingness to endure inhumane hours and a complete lack of perspective on anything else in the world. If you think I'm being hyperbolous, let me share some stories that people have told me about their graduate school experience:
I have talked to students who have been driven to tears by their adviser.
I have talked to students whose adviser checks at 2 AM to see if they're still in the laboratory.
I have talked to a student whose degree is being held hostage by his adviser unless he works "hard enough."
I have talked to a student whose adviser threw his memory stick on the floor and told him to "kneel down and pick it up" because the adviser was angry with him.
This is not a case of a few bad apples. This is a systemic problem created from the combination of high stakes for the PhD student, the relative untouchableness of tenured professors, and the willingness of both sides to perpetuate and endure these unfair conditions. An especially poignant response to the article sums everything perfectly:
In the US there are a thousand rules and protocols of how one should treat laboratory animals, but not a single rule how to treat post-docs or graduate students.
Love It or Leave It
"Why don't they just leave if the conditions are so bad?" you may ask. The answer is generally one of the following:
They will lose years of progress.
Many would rather quit all together than have to start over again. If a Ph.D student were to try to dump their research group, the vast majority of their work would be useless to them in their next group – that is, if they can even get into another one. Horror stories of people spending a decade or more to get a Ph.D because of circumstances like these abound forums and guidebooks. (The New York Times says the average time to acquire a Ph.D is 8.2 years. Pretty close to a decade already!) Many people don't want to leave their current group, even if they hate it, for fear of becoming another one of these tales. Even worse, if you leave with an "ABD" (All But Dissertation), your resume's worth barely increases at all. In fact, many  people are ashamed to put their ABD status on a resume because it makes them look like they were too lazy to get to the finish line.
They'll be deported.
Many Ph.D students, especially in the sciences, are international students. Many of them will be the first in their families to go to the United States in pursuit of a doctorate, and are under extreme pressure to do well. To make things worse, one study has shown that international students from certain countries integrate their boss' feedback as part of their self-image more strongly than Americans, making them more likely to endure unreasonable working conditions. The punchline is that if they choose to quit their research group and cannot immediately find another one, they stand a high possibility of being deported. Not only do they lose their progress, but they also get thrown back to their home country where opportunities are even more scarce.
Imposters Are Everywhere
High level research and academia is already a land fraught with crushing competition and bleak outlooks. The pressure and rampant overachievement is so pervasive that we practically created a mental condition: Imposter Syndrome. It is a creeping, omnipresent feeling of not being good enough, feeling stupid compared to your peers, feeling like your accomplishments are from pure luck rather than hard work. These issues are present in any field that has high entry barriers and populated with high achievers, but is further exacerbated by allowing the fanatical worker to become the norm. Accepting that the only way to keep up is to sacrifice your outside life to the altar of research is short sighted and dangerous to the entire profession. Considering the mental health landscape we are already in, it is also inhumane and twisted.
If you were to look at almost any research study regarding graduate student mental health, the message is the same: the 24/7 researcher is not a healthy or sustainable model. You will find that one highlighted solution is the promotion of the 'Whole Student', getting a life outside of the lab, library or classroom, and generally maintaining a healthy work-life balance.
Hyun et al. surveyed thousands of international and domestic graduate students across many universities. Amongst the domestic students, 46% self-reported having emotional/stress-related problems, and over half – 56% have considered seeking therapy or mental health care. These statistics are concerning. However, the real danger  is in the normalization of those stress levels. To quote Academic Matters (emphasis mine):
There is a dangerous slippage between understanding high-stress as a common experience and interpreting the banality of high-stress as a non-issue. The normalization of the high levels of stress is one of the primary barriers for graduate students in seeking mental health services.
Basically, because people think the  high stress levels are normal, they don't get help when mental health issues (almost inevitably) show up.
By embracing the 24/7 Researcher, we are endangering the mental well-being of graduate students everywhere. 
The Cloistered Researcher
The science landscape is one filled with romantics – some long for the "good old days" when researchers worked tirelessly at a problem until they either dropped dead or solved it. Look back at the Nature article:
But many older folk wistfully recall their early postdoc careers, when they had one or two clear challenges to focus on late into the night, and over weekends too.
Let me paint a caricature based on how I see things: Those professors whose graduate school careers were defined solely by their research will not stand the idea that the next generation wont have the same experiences that they did! Those who are not completely dedicated do not deserve to be researchers. The degree of dedication demanded from their students suggests that they are obsessively passionate – having their life defined by one thing, their self-image depending upon it. Because of this, it's only natural that they push the same expectations on the people they are supposed to be nurturing. Obsessive passion doesn't foster innovation, it destroys – says the Harvard Business Review,
But isn't persistence a good thing? Many great works appear to have come about due to an obsessive focus on work to the exclusion of all else. The research suggests this may be a myth. It's important to distinguish between flexible and rigid forms of persistence. Those with obsessive passion rigidly persist even when it's no longer sensible to do so. Those with harmonious passion are much more flexible, and are ultimately more successful. This may explain why so many child prodigies fizzle out later in life — regardless of their talent. By being obsessively attached their domain, they are increasing their chances of burning out.
Pushing these expectations is toxic, and it's not going unnoticed – dissatisfaction with research work is immense! When you ask 5th year graduate students (those who haven't left already, Ph.D drop rates are around 50%) over half feel less likely to continue in research work. Who does this leave? The people who are willing to sacrifice everything and work like drones, not necessarily the brightest, most creative minds.
By embracing the 24/7 Researcher, we are burning out great minds and driving talented people away from important work.
Our Choice
In the end, we must make a choice. How do we define who researchers are?
I. Researchers are a special, rather masochistic breed. The only people who deserve to practice science and succeed are those people who give up everything else in their lives up for the pursuit of knowledge.
II. Researchers are humans like everybody else, and have the same needs. Although we are in a competitive field, we must remain vigilant to preserve the well-being and mental health of our fellows, in the belief that this will benefit everyone.
Which side suits you?