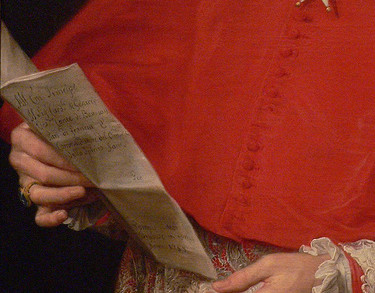 Rules for the creation of peanut butter and jelly sandwiches, hereforth referred to as a PB&J, with its constituent parts referred to as PB and J, respectively.
By Cardinal Somalo III,
Do not spill the J, for thou art wasting precious sandwich-seed. If you manage to spill the PB, you're doing something terribly wrong.
Always share your PB&J when others are around. Be like Jesus: split the bread and fish. (Note: Do not attempt to serve fish with a PB&J.)
Toasting your bread is allowed, even on the Sabbath day. What do you think you are, Jewish?
Alternate PB&J ingredients, referred to by some as "fixin's" are only acceptable under dire circumstances, such as the lack of PB or J. Never combine PB and bananas, though – this is unholy (i.e. Elvis liked them.)
Do not use communion wafers in place of bread. Spreading sweet J all over Jesus' body before eating him is a little too weird for us to condone.
Feel free to use PB with trans fat; it'll just quicken your trip to the Lord's presence. To be in the clear, be sure to attend confessional each time you do.
As much as we love PB&Js, please do not use them in place of money on the donation plate.
Know that all worldly pleasures are naught but for the Lord. Attend Mass regularly, or surely Satan will live in every bite of your decadent sandwich.
Do not attempt to baptize a PB&J. That's not a joke.
Do not cut a PB&J any other way than into halves or diagonal quarters. Doing so may be evidence of demonic influence. Call a priest immediately for an exorcism if you or a family member does this.
The pope prefers white bread. He's infallible, so we'll just go with that.
Do not pack your PB&J in a plastic sandwich bag. We have to stay consistent with our wrapping-plastic-around-things policy.
For the last time, no Catholic diocese has ever recommended using a baseball bat in the PB&J creation process.
Double decker PB&Js are surely a sign of Gula: gluttony, of the seven deadly sins. Avoid at all costs.
Thou shalt not use the same knife or spoon for both the PB and the J. This act is impure.
Never use Peter Pan PB. We shouldn't have to explain.
Addendum: If your little ones are confused over why we make our PB&Js in the way our Lord ordained, we offer guidance in our Sunday evening sandwich workshop sessions.
Flickr image CC BY-NC-SA 2.0 by mharrsch